Wednesday, September 25, 2013
Bouchercon Update!
Hey, folks, welcome to our website and our second official Bouchercon 2015 update. There is much to report on that has materialized in the past year of planning. Perhaps the biggest news is that:
These rooms will sell out early. Bouchercon 2015 will be a two-hotel convention, but the Sheraton will be where we'll house the book room, registration tables, and host three of our panel rooms. So if you want a hotel room where the main action will be, we encourage you to reserve your Sheraton hotel room early.
We are thrilled and honored to have the folks we have as Guests of Honor for Raleigh, the first Bouchercon ever (in our nearly 50-year history) to be held in the American South, and our review and selection process was weighted heavily toward GoH's who share some connection to the South.
If you are interested in volunteering at our registration/check-in tables, as a panel-room usher, as a bag stuffer, or in any other key volunteer position for Raleigh's Bouchercon 2015, you need to join this group. The Facebook group will be our main line of communication with volunteers.
Finally, I would like to close with a photograph from this past weekend at the brilliantly organized Bouchercon in Albany. Special thanks to Ingrid Willis, Stan Ulrich, and Lucinda Surber for giving up their seat in the Bouchercon van on a rainy Saturday night so that Sue Grafton (yes, that Sue Grafton!) didn't have to walk from the Albany convention center to the hotel in the rain. Sue was kind enough to let me have a photo with her for giving her a ride in the rain.
Bouchercon, it's about making memories!
Your Chair,
Stacey Cochran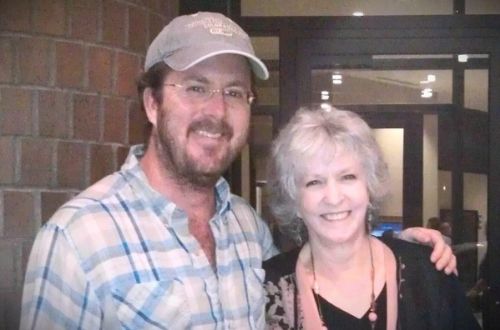 Stacey Cochran and Sue Grafton
9:15 am edt
Friday, May 11, 2012
Bouchercon - Early Updates
Well, this is the first official blog post for Bouchercon 2015 in Raleigh, North Carolina. We're happy to welcome you to one of America's fastest-growing and most highly recommended cities in which to work and live. Raleigh is a short two-hour drive from the coast, and our convention hotel is in the heart of the thriving downtown district.
We have officially named Kathy Reichs and Tom Franklin as our American Guests of Honor and Lori Armstrong and Sean Doolittle as Toastmasters. Registration is now available.
We encourage you to register early as the cost will increase closer to the convention dates and as our early budget for planning depends entirely on registrations like yours. So check out the link over on the left and register early.
If you have any questions, don't hesitate to contact us. Thanks so much for visiting. We look forward to seeing you in Raleigh!
12:25 pm edt